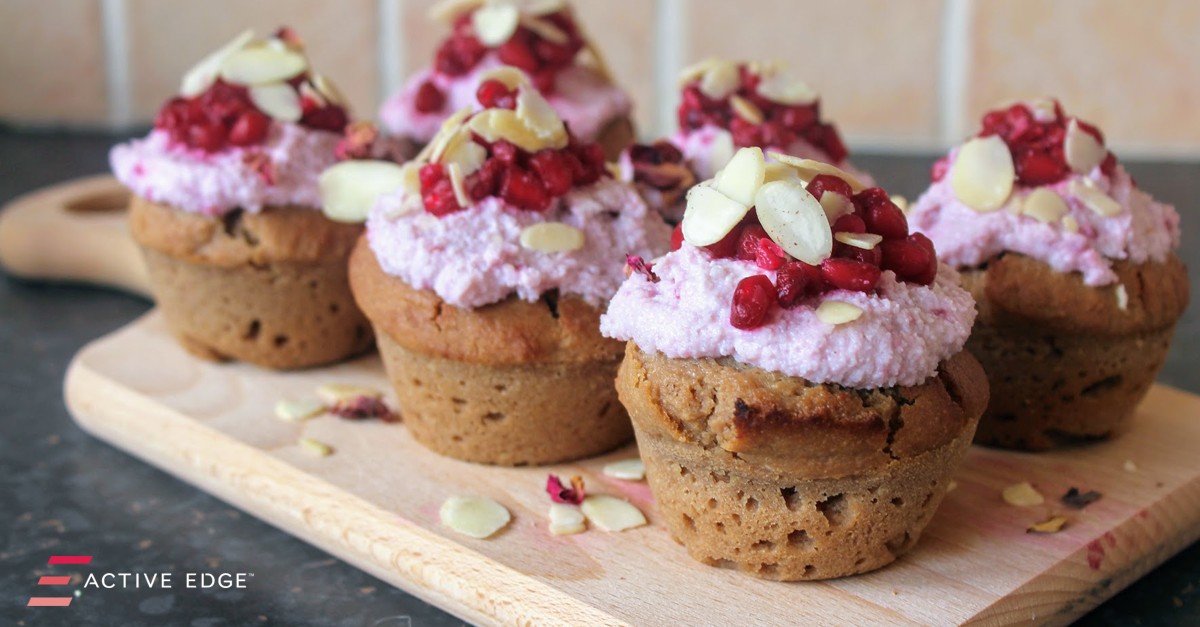 Serves: Makes 6 muffins
Ingredients:
For the muffins: -
100g Ground almonds
150g Brown rice or oat flour
1 tsp Baking powder
100ml Almond or soya yogurt
75ml Coconut oil, melted
100ml Maple syrup
½ tsp Vanilla extract
60ml PomegranateActive concentrate
For the topping: -
6 tbsp Almond or soya yogurt
2 tbsp Pomegranate Concentrate
2 tbsp Ground almonds
Pomegranate seeds & flaked almonds, to decorate
Method:
Preheat the oven to 180C and lightly grease a 6-hole muffin tin.
Mix together the ground almonds, flour and baking powder in a bowl.
Whisk together the yogurt, coconut oil, maple syrup, vanilla and PomegranateActive then pour into the dry ingredients and mix to combine.
Spoon between the muffin holes to fill then bake for 15-20 minutes until risen and golden. Leave to cool.
For the topping simply beat the ingredients together until quite thick. Once the muffins have cooled, spoon over some of the topping to cover then scatter over the pomegranate seeds and flaked almonds. Enjoy!
May 18, 2018

Category:

Recipes
Comments: 0