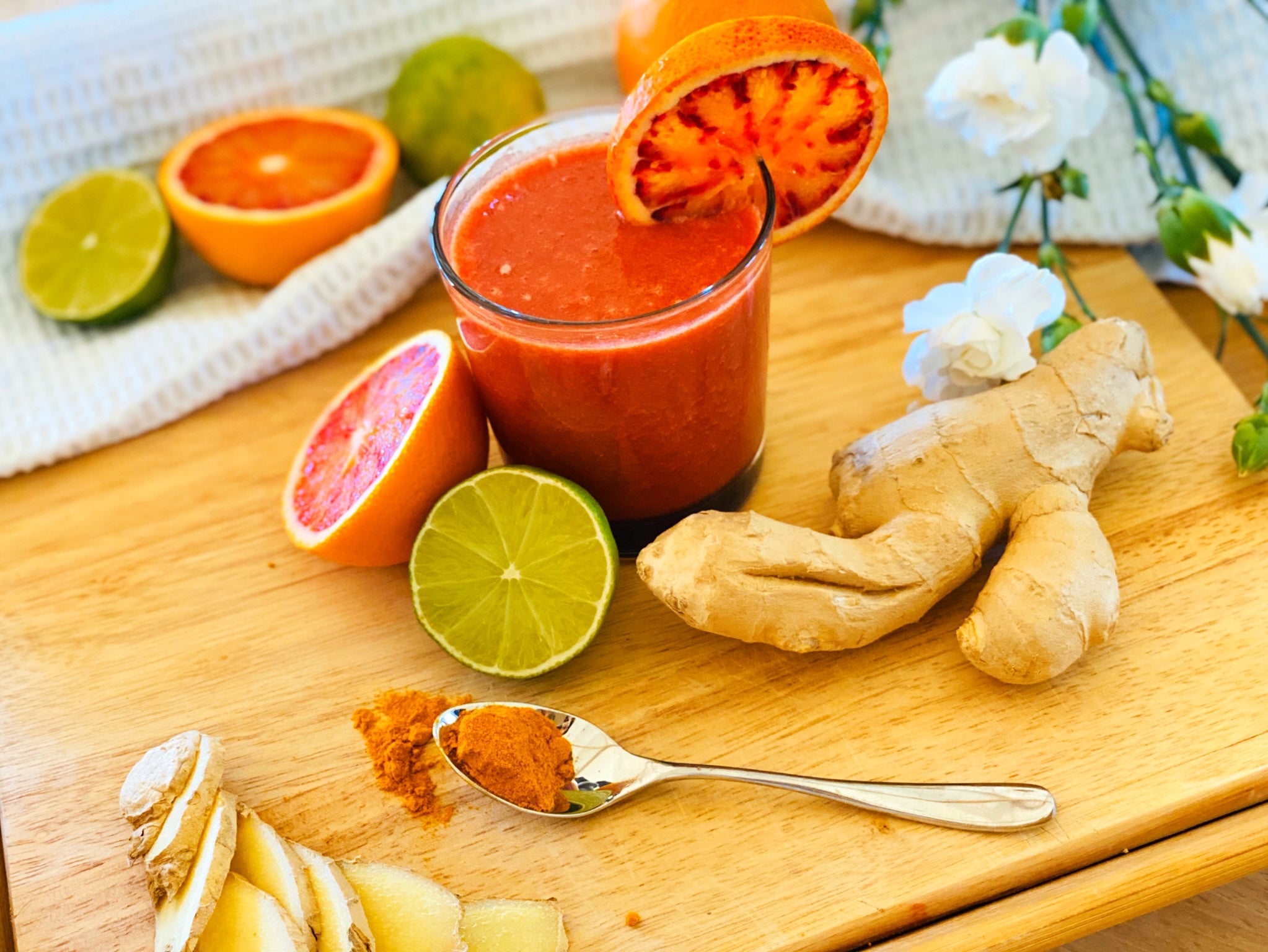 Credit Image/Recipe - Clara Sen
Try out this amazing recipe using our CherryActive and other health-boosting ingredients. Recipe and photo thanks to Clara Sen.
 Prep Time : 10 Minutes
Ingredients:
1 Lime
2 Blood Oranges
30ml CherryActive
2cm Fresh Ginger (~3g)
1 TBSP Manuka or raw honey
OPTIONAL- 1/8 TSP of Turmeric and a pinch of black pepper.
Method:
1. Peel lime, oranges and ginger
2. Add your ingredients into a blender
3. Mix until smooth
4. Enjoy Fresh!
Apr 01, 2020

Category:

Recipes
Comments: 0