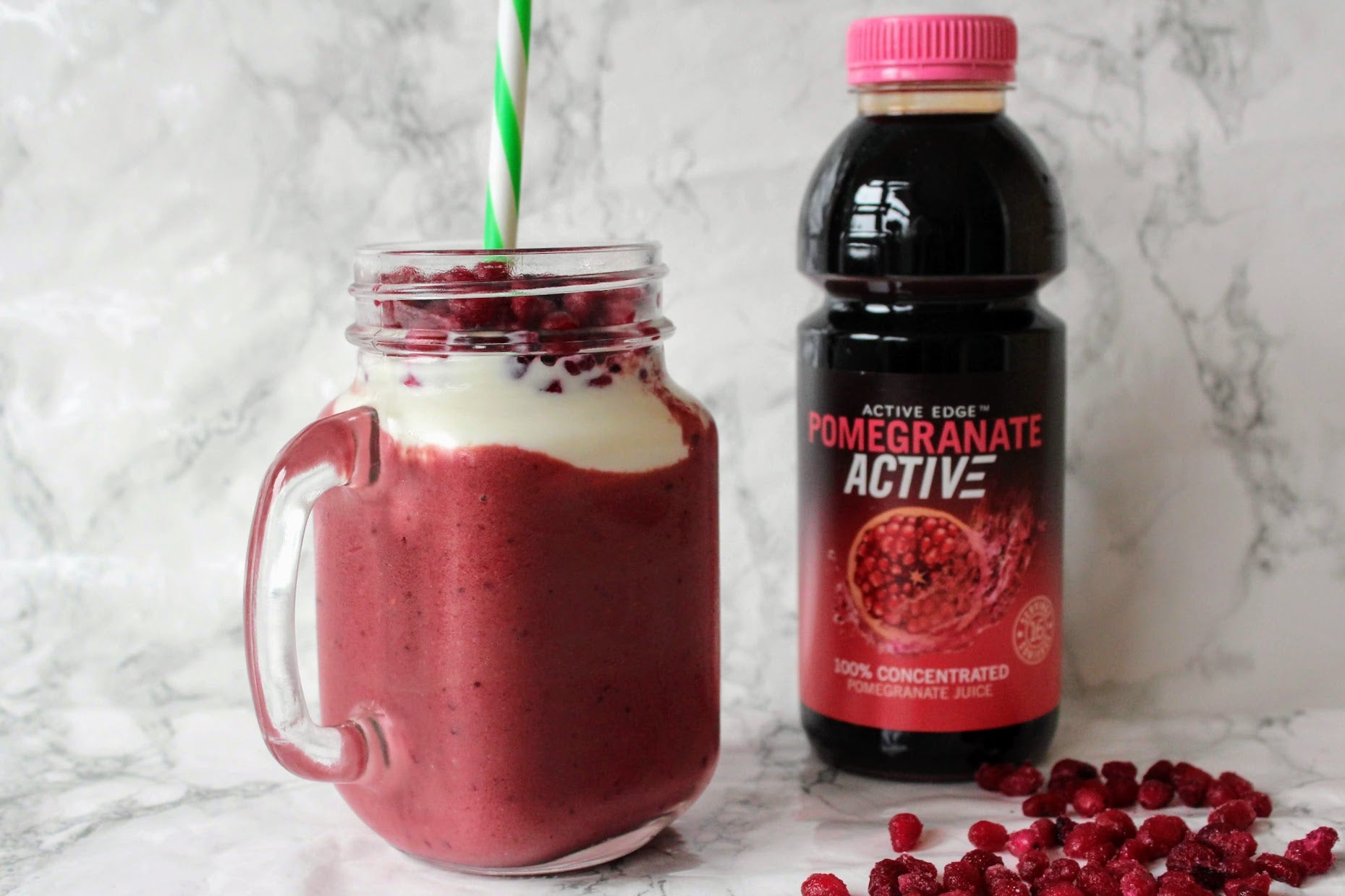 Serves: 1
Ready in: 5 minutes
Ingredients:
30ml PomegranateActive concentrate
1 frozen banana
75g frozen mixed berries
200ml apple or orange juice
1 teaspoon acai powder
2 tablespoons yogurt (can be dairy-free)
Pomegranate seeds, to decorate
Get making!
Place the banana, berries, fruit juice, PomegranateActive concentrate and acai powder into a blender and whizz up for about 1 minute until smooth.
Pour into a glass, spoon over the yogurt and sprinkle over pomegranate seeds. Enjoy!
Get your bottle of PomegranateActive NOW!
Jan 11, 2019

Category:

Recipes
Comments: 0