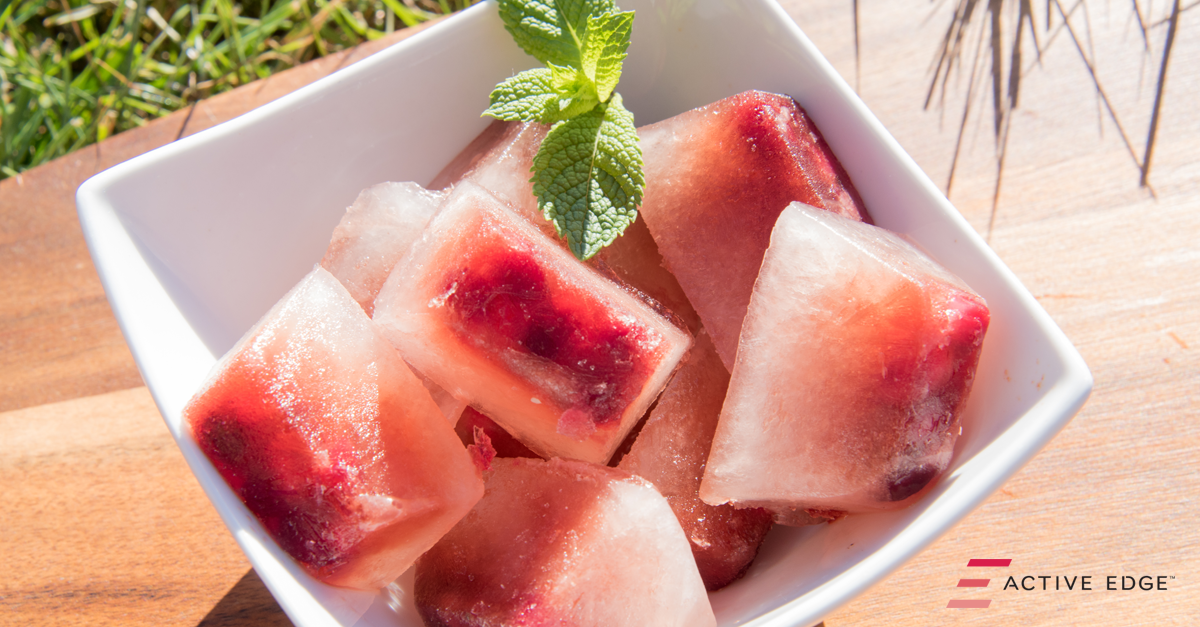 This is a fun and creative way of using PomegranateActive. You could try swapping the PomegranateActive for one of our other concentrates. Ideally you will need two ice cube trays one with smaller cubes than the other. 
Serves: Makes 1 tray of large ice cubes
Ingredients: 
30ml PomegranateActive concentrate
120ml Water
Pomegranate seeds 
Method: 
Mix the PomegranateActive and water and pour in a small ice cube tray, place in freezer to set.
Meanwhile, place some pomegranate seeds in the base of the cubes in your larger tray. 
Remove the frozen cubes from their mould and place on top of the pomegrante seeds. Fill this tray with water and freeze.
Once frozen turn out and serve in water, soda water or tonic water. As the cubes melt they will release the pomegranate seeds and PomegranateActive into your drink!
Jul 03, 2018

Category:

Recipes
Comments: 0