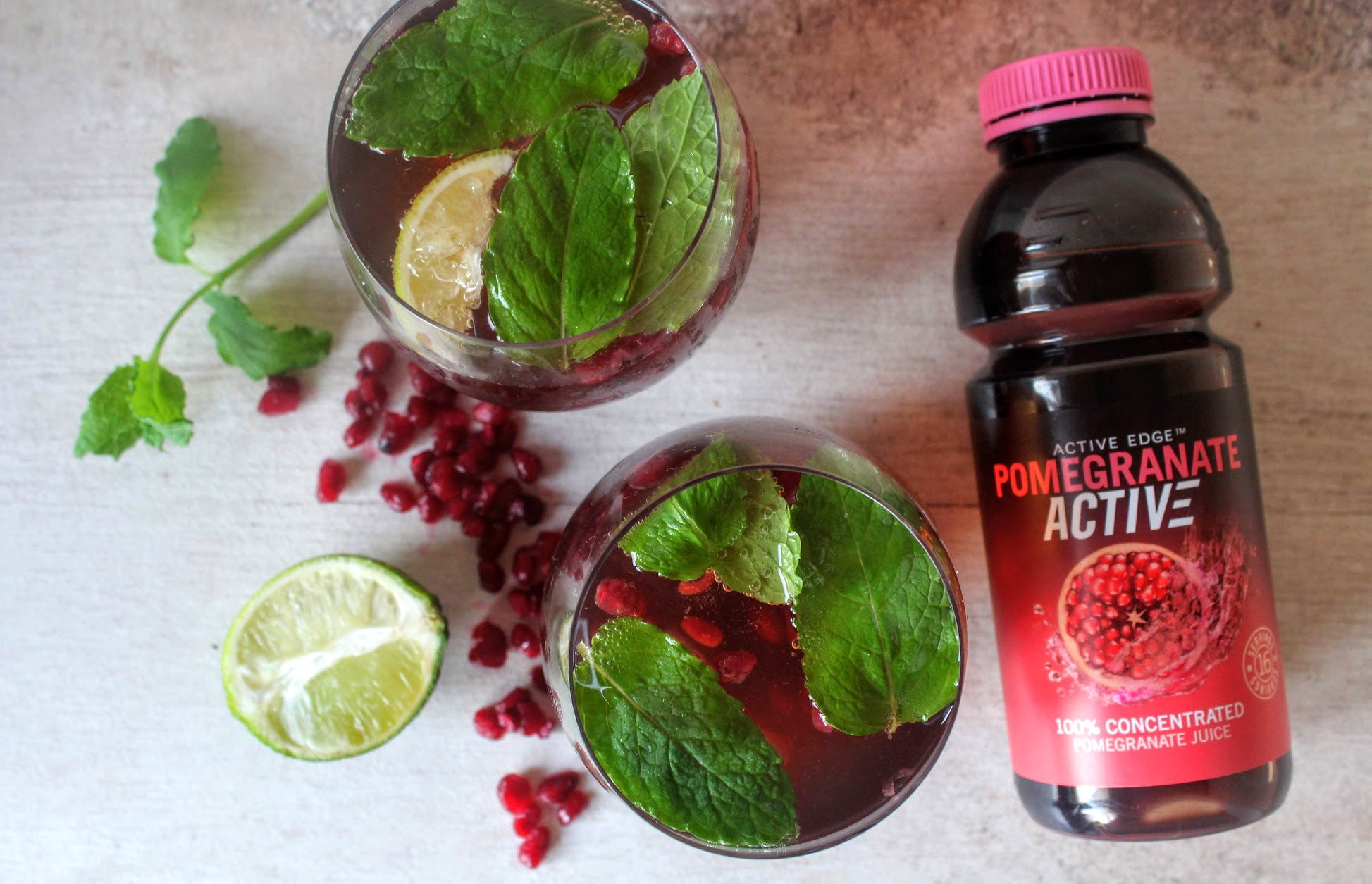 Serves: 2
Ingredients:
500ml ginger ale
30ml (two tablespoons) PomegranateActive
1 lime, quartered
4 tablespoons fresh pomegranate seeds
4-6 fresh mint leaves
Get making!
Mix the ginger ale, PomegranateActive and the juice of half the lime.
Divide the pomegranate seeds, the other 2 lime quarters and mint leaves between two glasses.
Pour over the ginger ale mix, add ice if you wish, and enjoy!


Grab your bottle of PomegranateActive HERE!
Nov 16, 2018

Category:

Recipes
Comments: 0