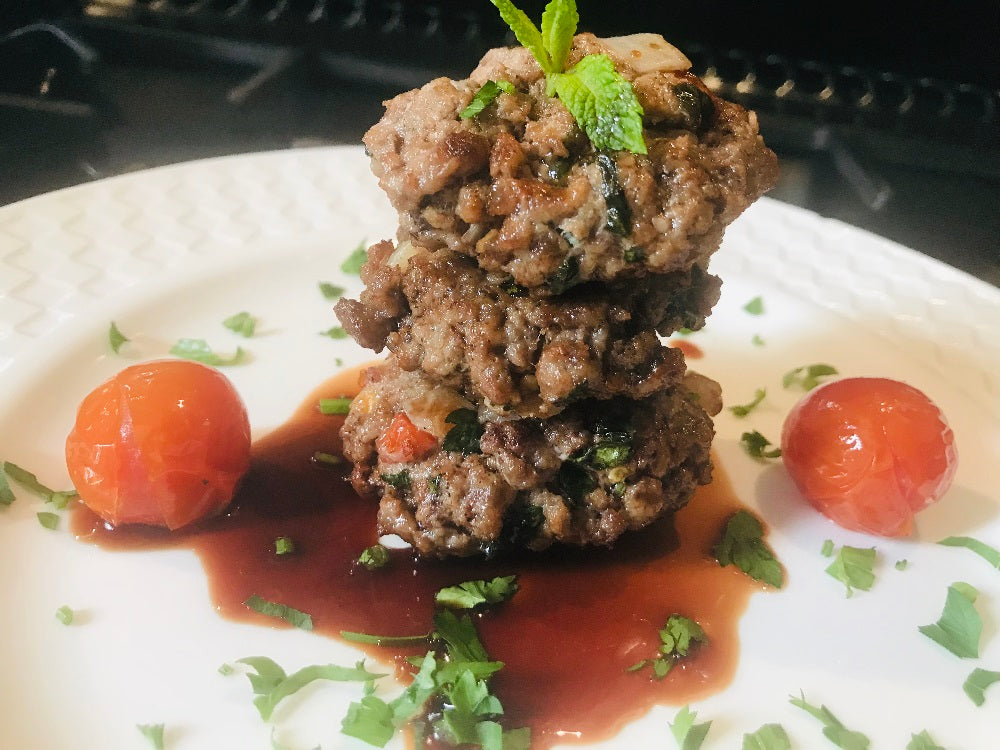 250g of minced lamb
250g of minced beef
1 onion, peeled and diced
1 large tomato, diced
1/2 teaspoon of salt
1/2 teaspoon of black pepper
1/2 teaspoon of cinnamon
1 large spoon of olive oil
1 50ml PomegranateActive 
1/2 bunch of flat parsley, chopped thinly
Pitta bread
In a large bowl put the minced meat and add the rest of the ingredients (onion, tomato, salt, pepper, cinnamon, olive oil) and mix very well, use a blender if necessary. Leave to chill in the fridge for half an hour.
Once ready turn the grill on and line a baking tray with foil. Take a small amount of the meat from the bowl, the size of a ping pong ball and flatten it in the palm of your hands like a burger. Put the kofta on a baking tray and do the same with the rest of the mix. 
Put the tray under the oven grill making sure the tray is as near the grill as possible. When the kofta is golden brown turn the pieces over to the other side and return the tray to the grill and cook.  Once golden brown remove the kofta to a platter and drizzle with PomegranateActive, garnish with parsley and serve hot with pitta bread.
Oct 09, 2018

Category:

Recipes
Comments: 0