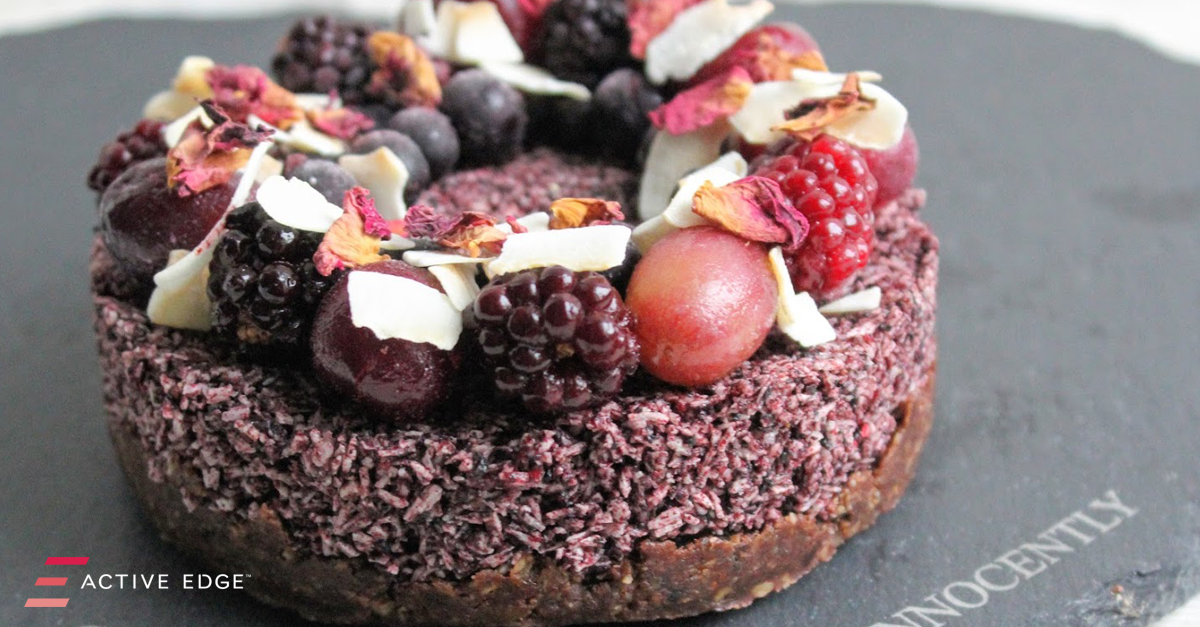 Serves: Makes 2-4 slices
Ingredients:
For the base: -
50g Gluten free oat flour
25g Ground almonds
2 tbsp Cacao or cocoa powder
1 tsp Vanilla extract
2 tbap Coconut oil
4 tbsp Maple syrup
3-4 tbsp Almond milk  
For the topping: -
2 tbsp Coconut oil
2 tbsp Maple syrup
6 tbsp Desiccated coconut
30mls PomegranateActive
concentrate  
To decorate: -
Fresh berries
Coconut flakes
Method:
First make the brownie layer: Mix together the oat flour, ground almonds, cacao/cocoa powder in a bowl. Melt the coconut oil and maple syrup then pour into the dry ingredients along with the vanilla and almond milk. Mix to combine then press into a 15cm loose-bottomed cake tin with your hands to cover the base evenly.
Place the desiccated coconut in a bowl then melt the coconut oil and maple syrup and mix together with the fruit concentrate until the mixture comes together in a sticky mixture.
Spread this over the base and pack in tightly. Leave to set in the fridge for at least 3 hours.
When ready to serve arrange the fruits and coconut flakes on top, remove from the tin and slice into 2-4 pieces. Enjoy!
Mar 30, 2018

Category:

Recipes
Comments: 0