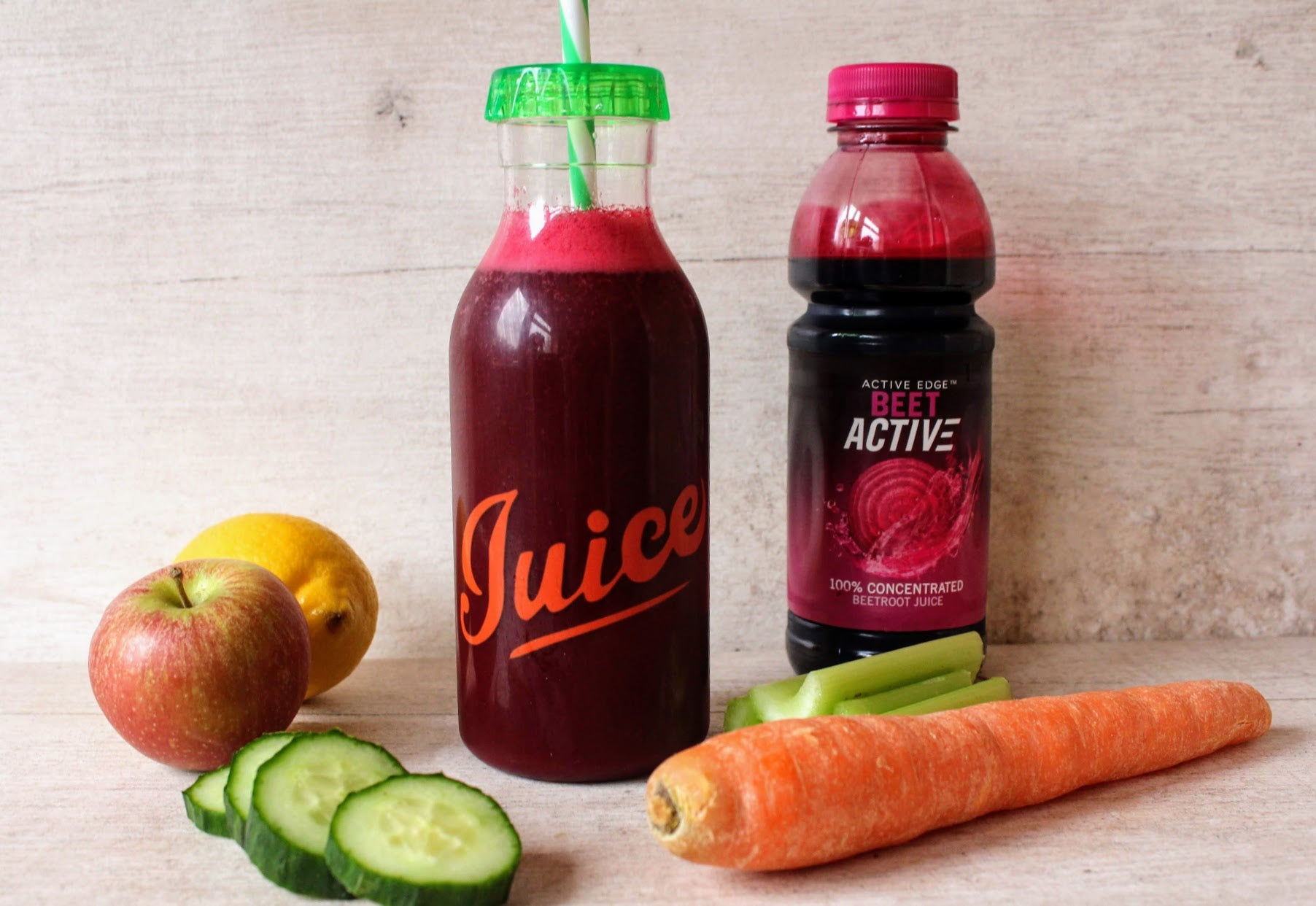 Serves: 1
Ready in: 5 minutes
Ingredients:
30ml BeetActive concentrate
1 apple, cored and chopped
¼ cucumber, cut into small cubes
1 stick celery, chopped
1 carrot, chopped
Juice of 1 lemon
Small chunk fresh ginger, peeled
Get making!
Using a juicer and following instructions, add all of the above and required liquid (water) if needed, then juice away!
Once ready, enjoy your fresh juice straight away and feel full of goodness for January!
Get your bottle of BeetActive NOW!
Jan 11, 2019

Category:

Recipes
Comments: 0