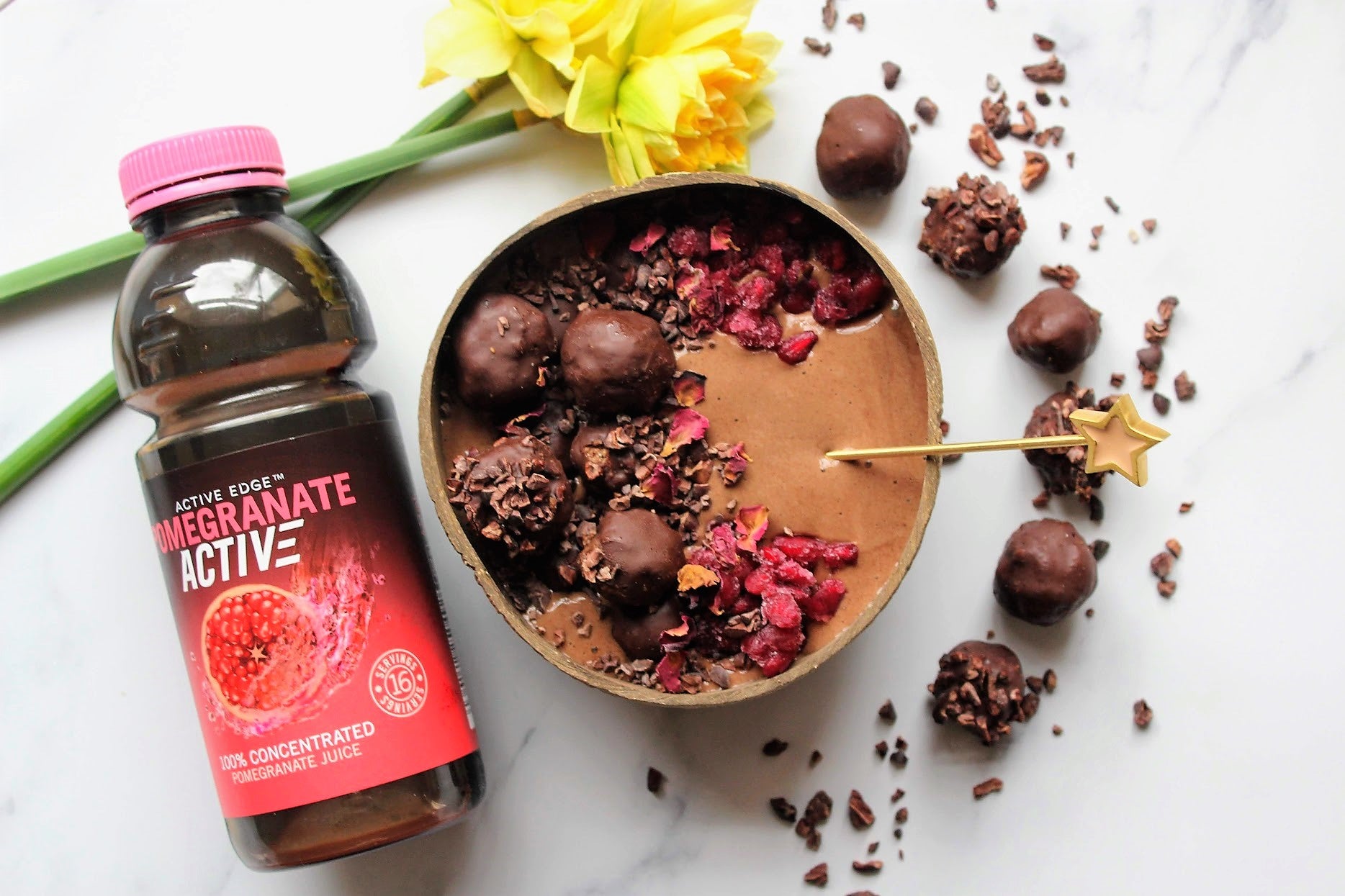 Serves: 1
Prep time: 15 minutes + 2 hours chilling
Ingredients:
1 frozen banana
30ml PomegranateActive concentrate 
3 tablespoons cacao or cocoa powder
100ml almond milk
1 tablespoon almond butter
½ teaspoon cinnamon
For the chocolate balls -
100g oats
2 tablespoons smooth nut butter
4 tablespoons maple syrup
2 tablespoons melted coconut oil
40g dark chocolate
Cacao nibs
Make the balls first: Place the oats in a blender and whizz to form a flour. Add in the but butter, maple syrup and melted coconut oil and pulse again until the mixture comes together. Divide into small pieces and roll in your hands to form small balls. Chill while you melt the chocolate then coat each one in it, sprinkling cacao nibs over a few. Chill in the fridge for 2 hours.
Now make the smoothie by placing the ingredients into a blender and whizz up until thick and smooth.
Pour into a bowl, add some ball on top along with freeze-dried raspberries, cacao nibs and dried rose petals. Enjoy!
Shop PomegranateActive NOW!
Apr 15, 2019

Category:

Recipes
Comments: 0