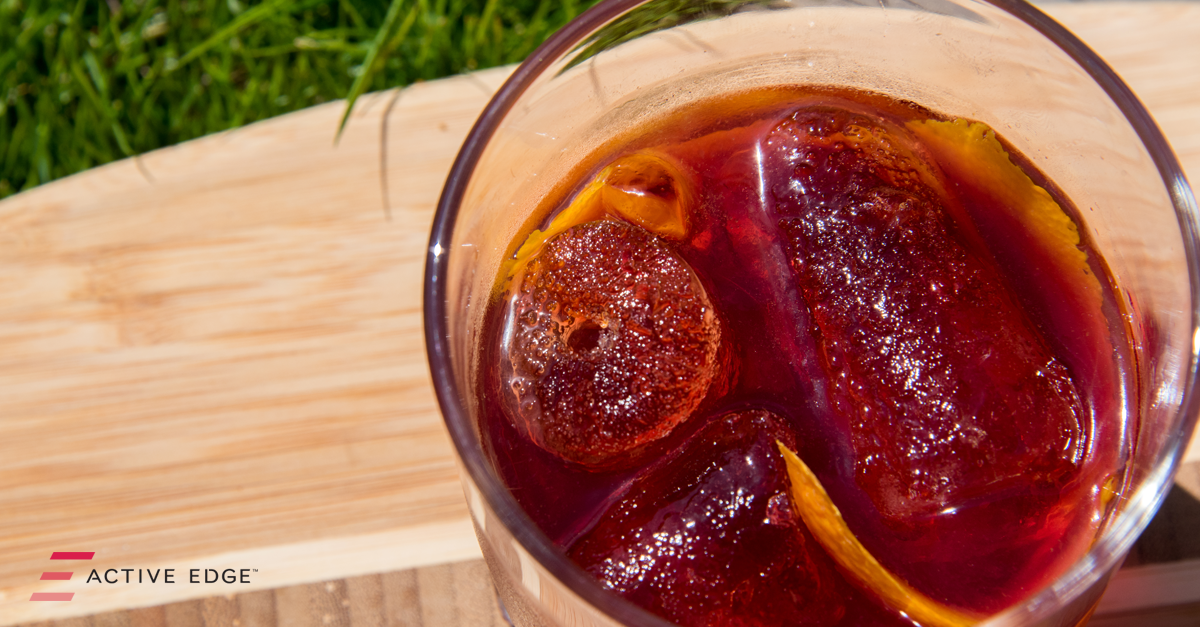 Often cited as the original 'cocktail', the old fashioned is often one of the most called for 'classic' drinks. Our take on this combines the tartness of our CherryActive concentrate with the sweetness of bourbon to create a smooth drinking experience. 
Serves: Makes 1 glass
Ingredients: 
15ml 
CherryActive concentrate
60ml Bourbon
3-4 Dashes of bitters (optional)
1 D
emerara
sugar cube
2 Slices of orange peel
Small handful of ice
Water
Method: 
Add 3-4 large ice cubes into a short tumbler glass
Dissolve the sugar cube in a little water in the glass
Fill the glass three quarters full of ice and add bourbon and CherryActive concentrate. 
Finally add the orange rind, stir and enjoy!
Jul 04, 2018

Category:

Recipes
Comments: 0