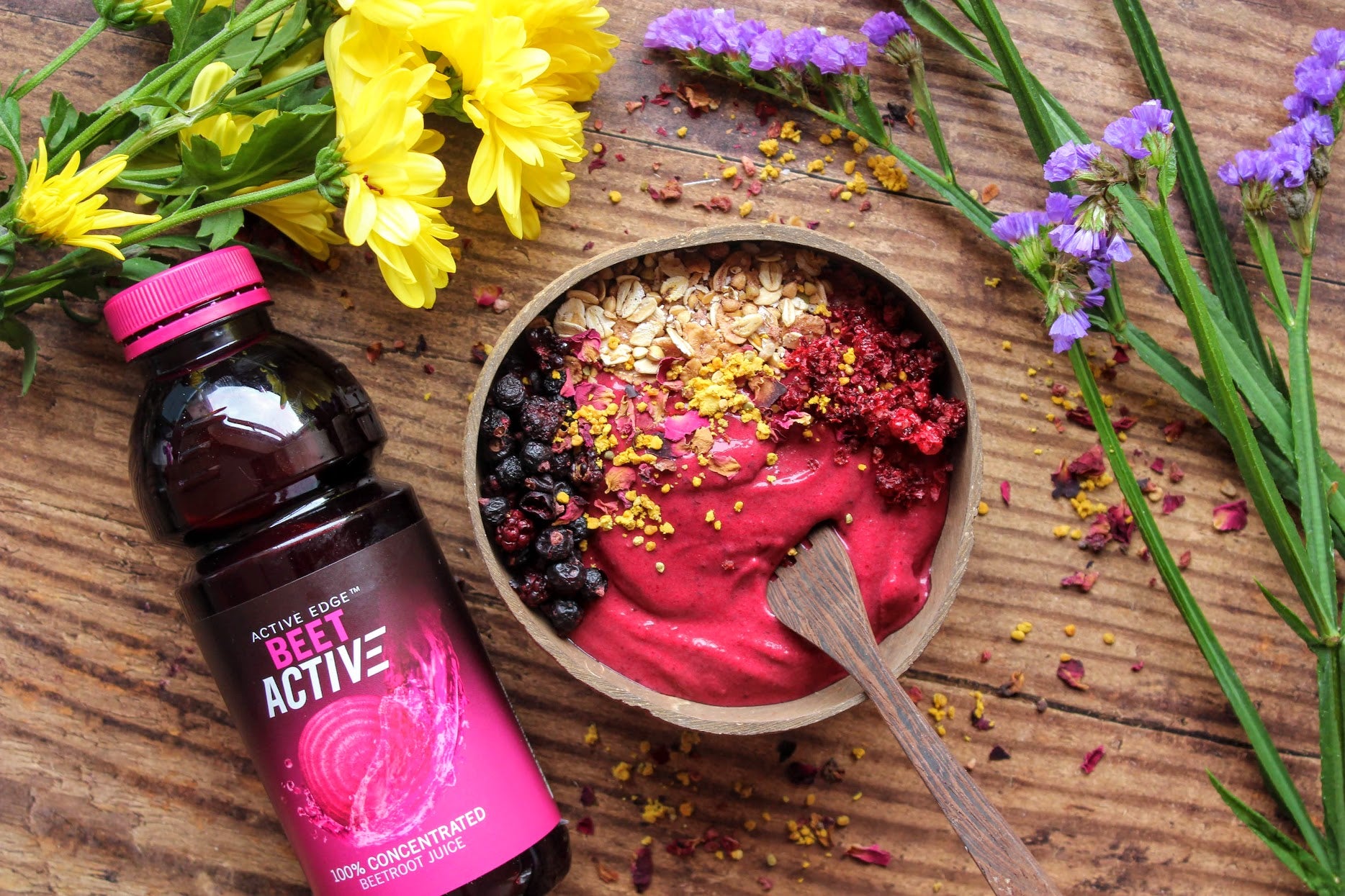 Prep time: 5 minutes
Serves: 1
Ingredients:
1 large frozen banana
Large handful mixed frozen berries
15ml BeetActive Concentrate
100ml coconut water
Mixed berries, muesli or granola, bee pollen to serve
Get making!
Place the frozen banana, berries, beetroot concentrate, coconut water in a food processor or blender and whizz up until thick and smooth.
Spoon into a bowl and add your toppings. Enjoy!
Jul 17, 2019

Category:

Recipes
Comments: 0