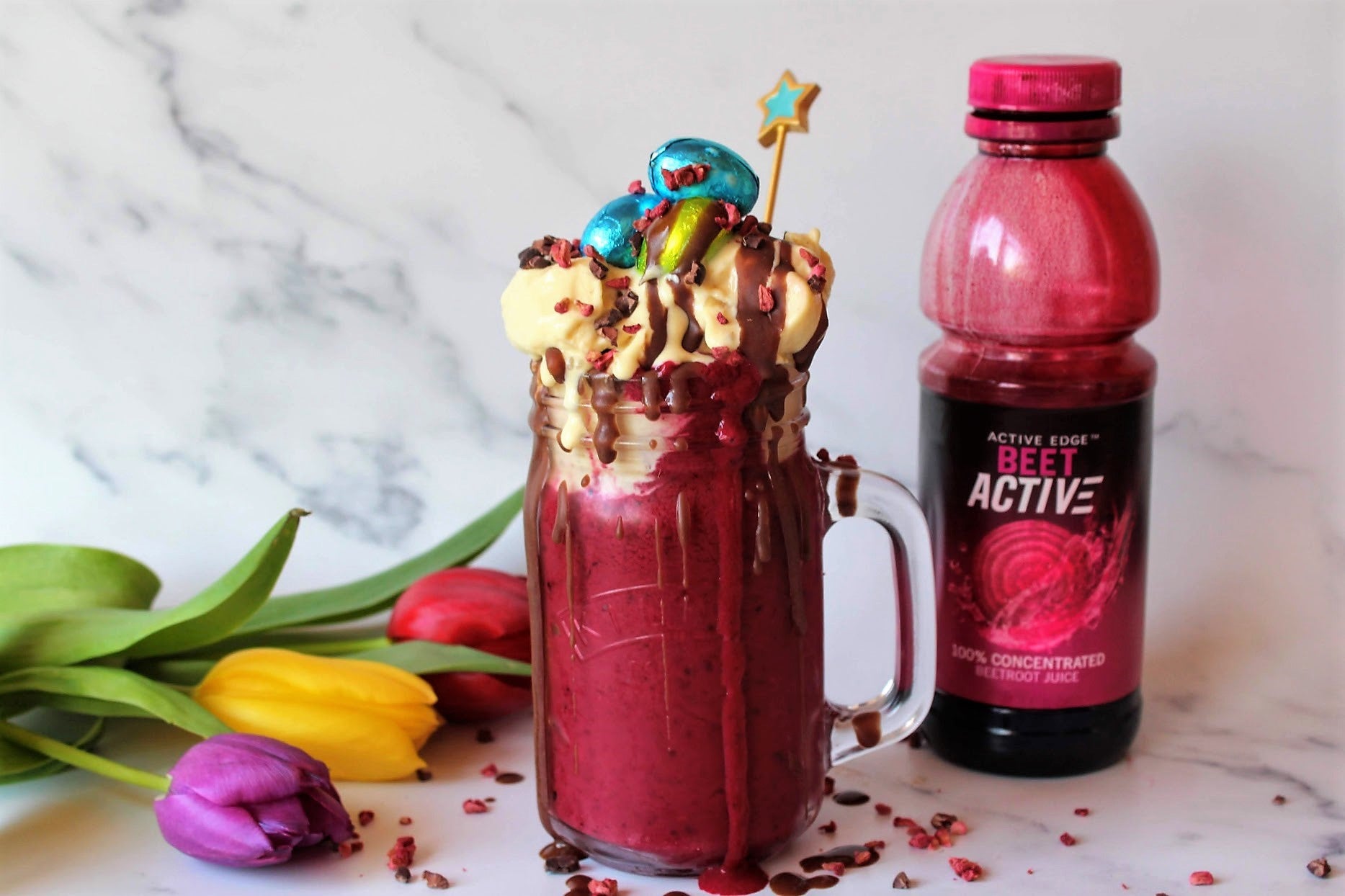 Serves: 1
Prep time: 10 minutes
Ingredients:
For the beetroot smoothie -
1 frozen banana
75g frozen berries
45ml BeetActive concentrate )
75ml coconut water or other liquid
For the nice cream -
2 frozen bananas
½ teaspoon vanilla extract
To decorate -
Melted dark chocolate, drizzled
Mini chocolate Easter eggs
Freeze-dried raspberries
Cacao nibs
Get making!
First make the beetroot smoothie by placing the ingredients into a blender and whizz up until quite thick and smooth. Pour into a glass and chill while you make the nice cream.
Wash out the blender and place the bananas and vanilla in. Allow to blend for a good few minutes until thick and smooth.
Spoon on top of the smoothie then scatter over some chocolate eggs, drizzle over melted
Shop BeetActive NOW!
Apr 15, 2019

Category:

Recipes
Comments: 0