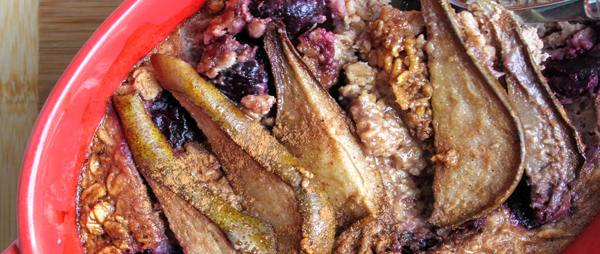 Serves: 1-2 serving
Ingredients:
100g Rolled oats
1 scoop Vanilla or chocolate protein powder
1 tsp Cinnamon
½ tsp Baking powder
1 Egg
1 Mashed banana
100ml CherryActive Concentrate
50ml Water
1 Pear, cored and sliced
Pinch of coconut sugar


Get baking:
Preheat the oven to 170C and lightly grease a baking dish.
Mix together the oats, protein powder, cinnamon and baking powder.
Whisk together the egg, mashed banana, CherryActive concentrate, water and mix with the dry ingredients. Stir in the dried cherries.
Pour this into the dish and arrange the pear slices on top. Sprinkle over the coconut sugar then bake in the oven for 15-20 minutes until golden. Enjoy hot or cold!
Dec 08, 2017

Category:

Recipes
Comments: 0