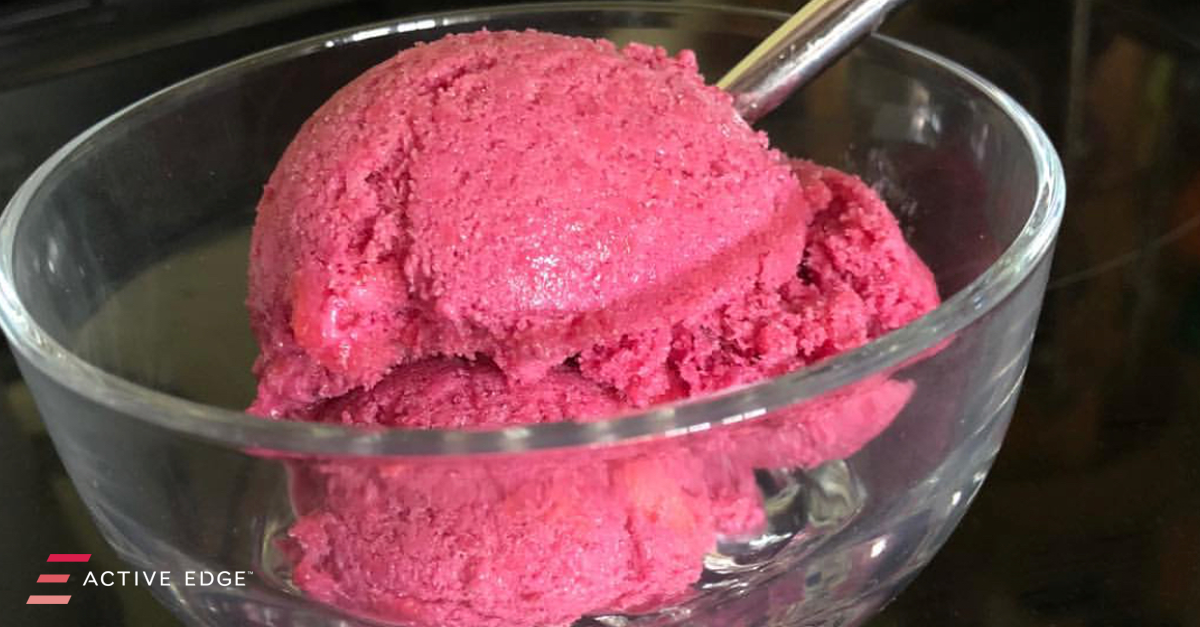 This ice cream has a serving of our CherryActive concentrate which helps reduce inflammation after training. Vegan protein to help repair muscles and carbohydrates from fruit to top your glycogen stores back up. 
This recipe is also free from dairy and refined sugars and is good enough to eat anytime!
Makes: 1 tub 
Ingredients: 
1.5 cups Frozen Mango
1 cup CoYo or unsweetened soya yoghurt
30ml CherryActive concentrate
15ml BeetActive concentrate
2 tbsp Vanilla vegan protein 
1 Frozen bannana
Method:
Place all ingredients in a food processor and blend until fully combined
Enjoy straight away or place in the freezer for 30 minutes.
Jun 01, 2018

Category:

Recipes
Comments: 0