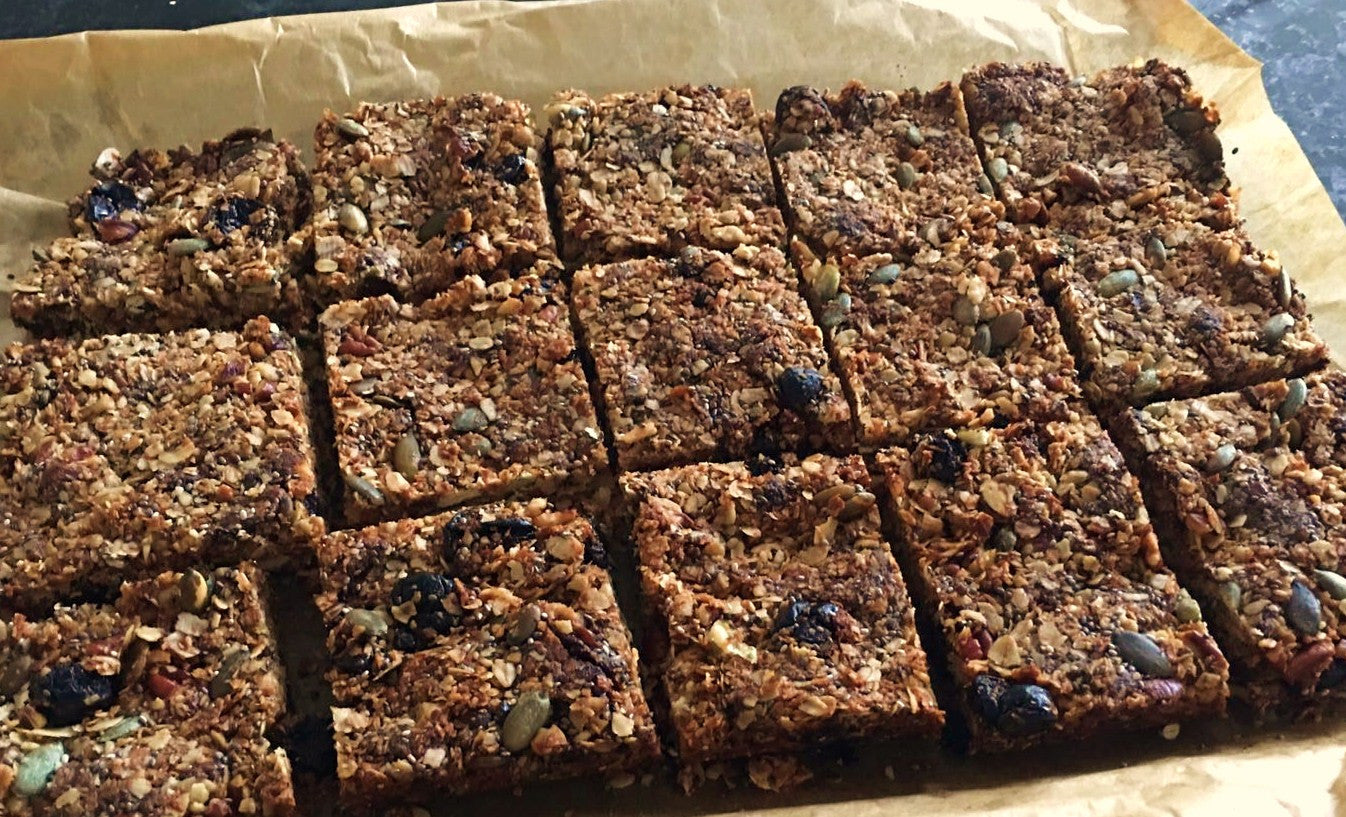 You'd be foolish not to give these CherryActive power flapjacks a go. 
Recipe Makes 15
Preparation Time: 10 minutes
Cooking Time: 40 minutes
Ingredients: 
6 tbsp Coconut oil (plus extra for greasing)
175g Gluten free oats
100g Pecan nuts, chopped
50g Pumpkin seeds or sunflower seeds
50g Chia seeds
40g Flaked coconut
75g CherryActive dried cherries
100g Chopped dried figs or dates
1/2 tsp Vanilla extract
120g Good quality runny honey
3 tbsp Soft brown sugar
Method: 
Preheat the oven to 

180⁰C/gas 4. Grease and line a 20 x 30cm cake tin with baking paper.

Put the 

oats

, pecans and pumpkin seeds on a baking tray and toast in the oven for  10 minutes, stirring occasionally, until lightly golden. Tip into a bowl and mix with the chia seeds, coconut flakes, dried fruit and vanilla extract.

In a small pan, heat together the coconut oil, honey and sugar, stirring until the sugar has dissolved and the mixture starts to boil. Simmer for 2 minutes, then pour over the oat mixture.

Mix well, then tip into the prepared baking tin. Press into the edges with the back of a spoon and bake for 25-30 minutes, until golden on top.

Leave to cool completely in the baking tin before turning out and cutting into squares. The flapjacks will keep in an airtight container for up to 2 weeks.
Mar 08, 2016

Category:

Recipes
Comments: 0