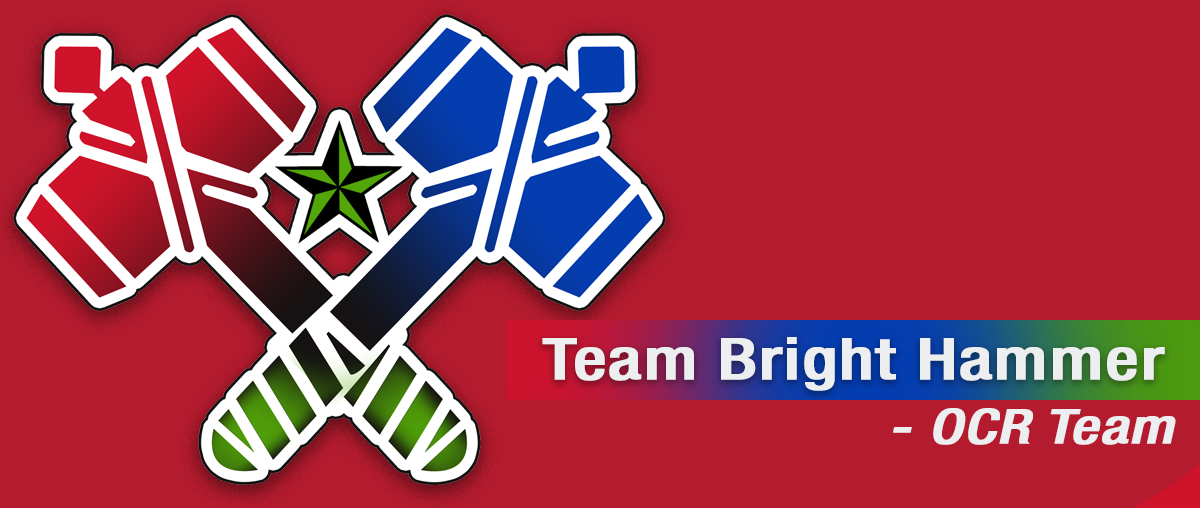 Name:
Joe Brigham
Sport:
Obstacle Course Racing
Team:
Team Bright Hammer OCR  
Tell us about yourself and the team?
My name is Joe Brigham and I am Head Coach and a competing athlete for Team Bright Hammer. We compete in over 20 races in our race season, taking on the muddiest and most challenging courses travelling around the UK. Our team specialises in the Spartan Race and we have several athletes ranked in their Elite category top 40.
Tell us about the sport you compete in? 
Obstacle course racing is the 2nd fastest growing sport in the world just behind MMA. It involves running trail races across distances between 5km and half-marathon with the added challenge of obstacles such as rope climbs, monkey bars, cold water swims, barbed wire crawls, spear throws, heavy object carrying and much more.
How did you become involved in it? 
Way back when we decided to do our first race it was as a boot camp team looking for a fun challenge, that turned into a slippery slope of an addiction and then we turned out to be pretty good at it so we decided to become an official team and make it our sport, dedicating our training and revolving our lives around it.
What does an average training week consist of? 
An average training week will feature cross-training some trail running and interval training with bodyweight exercise, heavy gym strength sessions of compound lifts, mobility work, and punishing metabolic conditioning training. Oh, and of course - practicing our obstacle skills such as wall climbing, rope climbing, heavy carrying, and burpees - to name a few.
How do CherryActive and BeetActive help during training and competition? 
Two things are paramount in our sport - ability to output at a high level, and recovery. CherryActive and BeetActive are our magic bullet for having the best of both those essential pillars of OCR. We would love to be selfish and keep that secret all to ourselves, but the products are too good not to share and help other athletes in our sport get an edge too!
Highlight of career? 
Watching our team mate Jason Thiele get his first podium at a Spartan Race this year was such a buzz! Bonus was most of the team doing 3 races in one day on the same day, as well as myself doing 2 in the same day while wearing a 10kg weight vest for charity rounded off the experience!
Who are your hero's? 
Jonathon Albon, Cody Moat, Hunter McIntyre, James Appleton.
What are your future goals? 
I want to boost Team Bright Hammer up to a level where they are the most infamous and recognisable team in OCR, expand our ranks with more athletes and help the ones we have reach the podium - all while travelling the country having fun out at these races.
How do you relax away from your sport? 
Reading books, spending time with partner, walks in the country, exploring, sleeping, running, eating, and laughing! Oh and the odd box set or ps4 session when too tired to move from everything else!